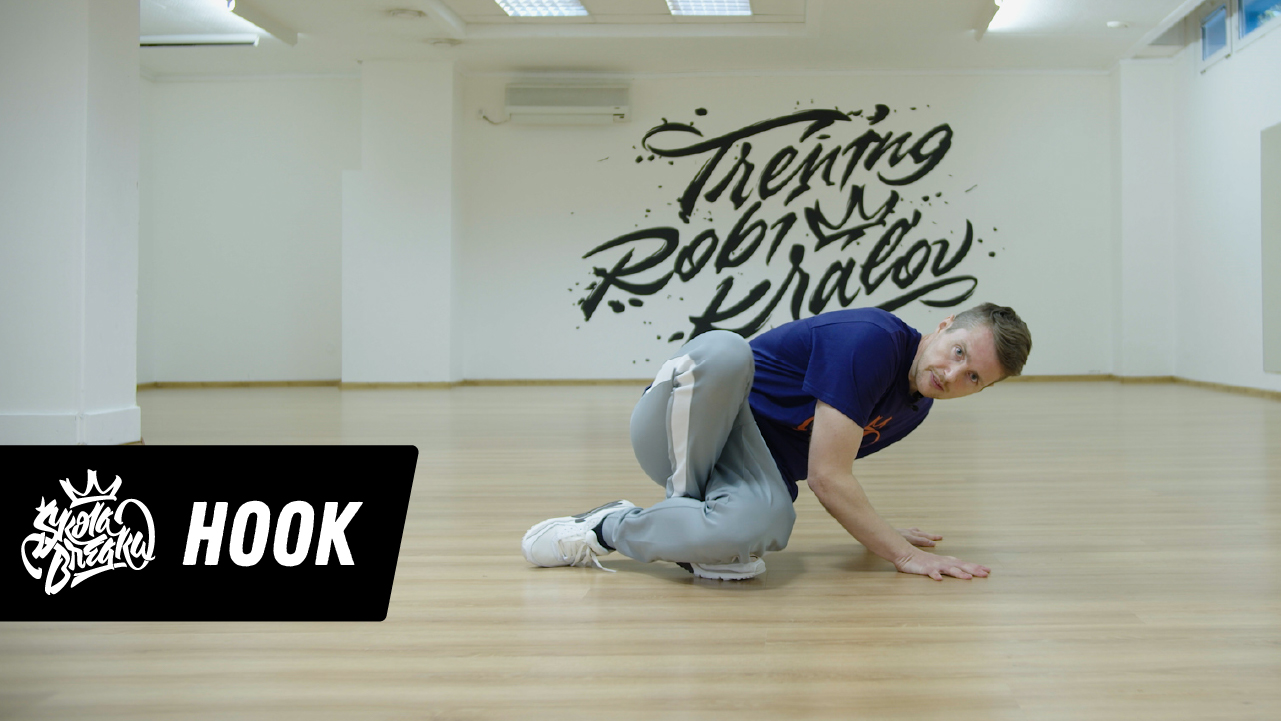 Ako sa naučiť Hook | Škola Breaku tutoriál
Bez footworku by breaking nebol tým čím je ? a preto sa bude dnešný tutoriál venovať práve tejto kapitole ? Vo videjku nájdeš techniku "sedenia" a základný krok, ktorý voláme Hook.
Je to skupina krokov pri ktorých je telo na zemi opreté o ruky a nohy vykonávajú rôzne kroky (SIX STEP, THREE STEP, KICK OUT, ZULU SPIN, SHUFFLES, atď…).
Pár rád na záver ?
Aj keď ide o fyzicky jednoduchší krok, nezabudni sa poriadne rozcvičiť!
Najprv sa nauč vo footworku správne "sedieť" (Veľa začiatočníkov preskakuje túto fázu. Je to chyba ?). Keď zvládneš tento základ, tvoj footwork bude vyzerať "čistejšie" + natrénovaná technika sa prenesie aj do zložitejších krokov.
Okrem správnej techniky je potrebné držať tempo v hudbe. Zladiť techniku a rýchle tempo môže byť náročné, preto zo začiatku trénuj na pomalšiu hudbu ?
Break hudu nájdeš tu: hudba pre b-boys a b-girls
Ak potrebuješ poradiť:
Vyskúšaj naše tréningy v Dúbravke alebo v Petržalke ? Skúšobný tréning je zadarmo.
Klikaj sem: Škola Breaku lekcie