Kráľ mesiaca február 2022 | Aďo
V tradícii oceňovania mladej generácie b-boys a b-girls pokračujeme aj v sezóne 2021/2022. Aďo gratulujeme! Držíme ti palce v tanečnom aj osobnom živote!
Kráľovská plaketa je ocenenie pre tanečníka, ktorý urobil v danom mesiaci najväčší pokrok.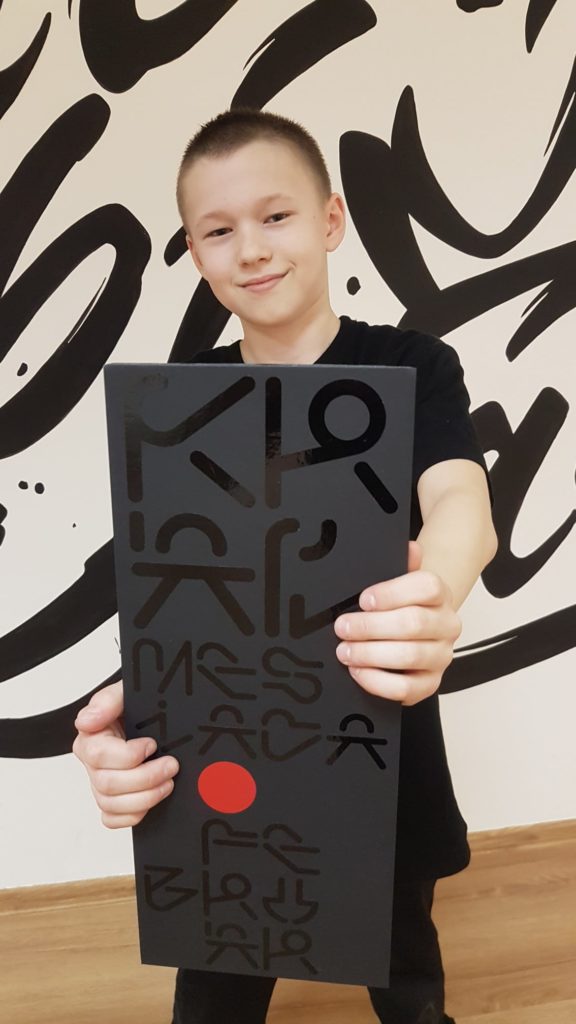 Meno
Andrej
Tanečný nickname
Aďo
Vek
10 rokov
Ako dlho tancuješ breaking v Škole Breaku?
3 roky
Čo trénuješ najradšej z breaku?
Najradšej trénujem windmill a špirálu na hlave.
Čo nerád trénuješ z breaku? 😊
Nerád trénujem swipe.
Pamätáš si na svoj prvý break battle? Ktorý to bol?
Na prvý battle si nepamätám. 😊
Pamätáš si na svoje prvé break vystúpenie? Ktoré to bolo?
Pamätám si naň. Úplne prvé bolo na záver letného tábora Školy Breaku v Dúbravke pre rodičov. A také prvé vystúpenie pre verejnosť minulý rok počas Dní Petržalky.
Keby si si mohol vybrať na celom svete jeden battle a vyhrať ho, ktorý by to bol?
Battle na olympijských hrách 😊 😊
Chcel by si v budúcnosti reprezentovať SK na Olympiáde?
Určite áno 😊
Čo máš rád okrem breaku? (spomeň hocičo😊)
Futbal a pizzu.