Kráľovná mesiaca november 2021 | Eli
V tradícii oceňovania mladej generácie b-boys a b-girls pokračujeme aj v sezóne 2021/2022. Eli gratulujeme! Držíme ti palce v tanečnom aj osobnom živote!
kráľovská plaketa je ocenenie pre tanečníka, ktorý urobil v danom mesiaci najväčší pokrok.
Meno
Elissa Belobradová
Tanečný nickname
Bgirl Elissa
Vek
12 rokov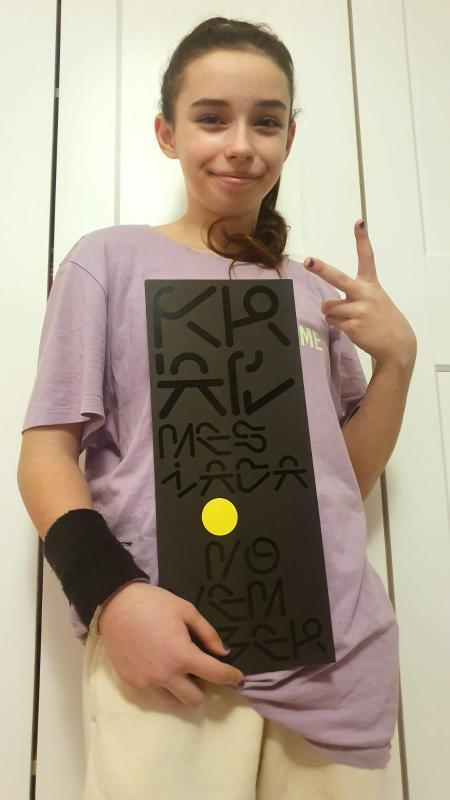 Ako dlho tancuješ breaking v Škole Breaku?
V Škole Breaku tancujem 3. rok
Ako sa volá tvoja break crew?
Dubravka_weebs
Čo trénuješ najradšej z breaku?
Najradšej trénujem power a freeze
Čo nerada trénuješ z breaku? 😊
Všetko rada trénujem😊
Pamätáš si na svoj prvý break battle? Ktorý to bol?
Môj prvý battle bol 1. Majstrovstvá Slovenska
Pamätáš si na svoje prvé break vystúpenie? Ktoré to bolo?
Vianočné vystúpenie 2019
Keby si si mohla vybrať na celom svete jeden battle a vyhrať ho, ktorý by to bol?
 Red Bull BC One / Battle Of The Year
Chcela by si v budúcnosti reprezentovať SK na Olympiáde?
Určite by som chcela reprezentovať SK na olympiáde mám to v pláne
Čo máš rada okrem breaku? (spomeň hocičo😊)
Mám rada šport, trénovanie, chodiť von s kámošmi